Secrets to a WAP (Wet Ass Pussy)
 Written by Mickie Woods
The explicit content of Cardi B and Megan Thee Stallion's new song "WAP" (a.k.a Wet Ass Pussy) came as a surprise to many, but not to us over here at SheOrgasms. Having a wet pussy serves as a total ego boost for both you and your partner, but it's not always the easiest to achieve. While lubrication is something we can't completely "control" per say, we can set our bodies up from success by taking our part in catering to our body's needs. Below are five secrets to having a foolproof wet ass pussy every single time.
Take SheOrgasms!
Obviously the number one tip is to take SheOrgasms supplements. SheOrgasms is a special blend of 10 natural aphrodisiacs that increases vaginal wetness, enhances everyday mood, and heightens overall desire, libido, and energy. Because the standard daily diet doesn't include the necessary herbs for optimal vaginal health, SheOrgasms works best as a supplement — not just a pill for one night — to keep you ready for sex anytime and anywhere.
Lots of foreplay
There are four stages to the sexual response cycle: excitement, plateau, orgasm, and resolution. The excitement stage — also known as the arousal stage — is when your pupils dilate, nipples become more sensitive, and vaginal lubrication begins to take place. This involuntary act prepares the body for penetration to help prevent vaginal tears and provide more pleasure for all involved. The female body takes an average of 20 minutes to become fully prepared for sex. That being said, it's incredibly important not to rush this part of sex and make sure you and your partner are taking all the time you need for foreplay.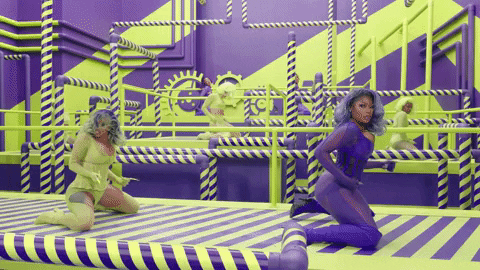 Choose the right partner
Make sure that your partner is someone you have genuine interest in. There are many different elements that play a role in sexual compatibility but the most important is a mutual desire to please one another. Choose a partner whose presence you're excited about and whose big mack truck you're craving to park in your garage — someone who will take great interest in taking the time to please you so that foreplay occurs naturally.
Drink plenty of water
The importance of keeping your body hydrated is often neglected! Ensure that you're drinking plenty of water each day (half your body weight in fluid ounces) so that your body has a full reservoir of moisture to pull from. Not only will drinking water help you with lubrication, but it will increase your stamina so you can go all night with no issues.
Relax and be present
Last but not least, relax. In order to fully relax, you may need to do all of the above — like choosing a great partner and making sure your needs are met — in order to feel confident in your body and take control over your sex life. There's no shame in clearing out your schedule, taking a long, hot bubble bath, lathering up in our brown coconut oil, and practicing deep breathing and meditation before dick appointments. Do what you have to do to have the WAP you and your partner deserve for all your hottest encounters.